LUNDHS Real Stone is a collection of genuine natural stones, crafted by nature millions of years ago. Each slab of stone is cut from a solid block of rock, quarried from the mountains in Norway. LUNDHS Real Stone is extremely compact, providing you with a 100% natural, easy maintenance countertop choice that does not need to be sealed. This translates into a highly resistant surface against heat, stains, and scratches from daily wear and tear in the kitchen. The complex blend of beautiful feldspar crystals differs from one slab of stone to another, creating subtle distinctions that make every surface unique. Each LUNDHS Real Stone is delivered with a certificate of authenticity stating the origin of the stone- your own, unique piece of Norway.
STONE TYPE: Anorthosite
A rich earthy wood-toned brown, spangled with naturally occurring blue toned crystals makes this the ideal material for a stylish and unique color scheme. LUNDHS Antique offers a different take on the more basic colors that dominate modern designs and will fit elegantly into settings with wooden accents thanks to its enriching brown tone.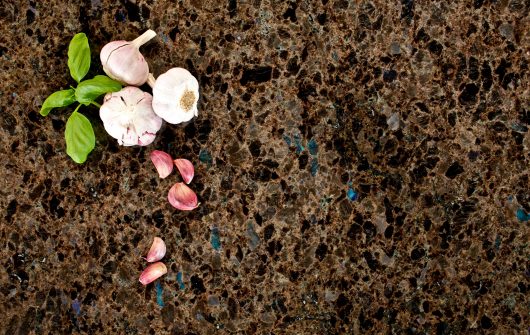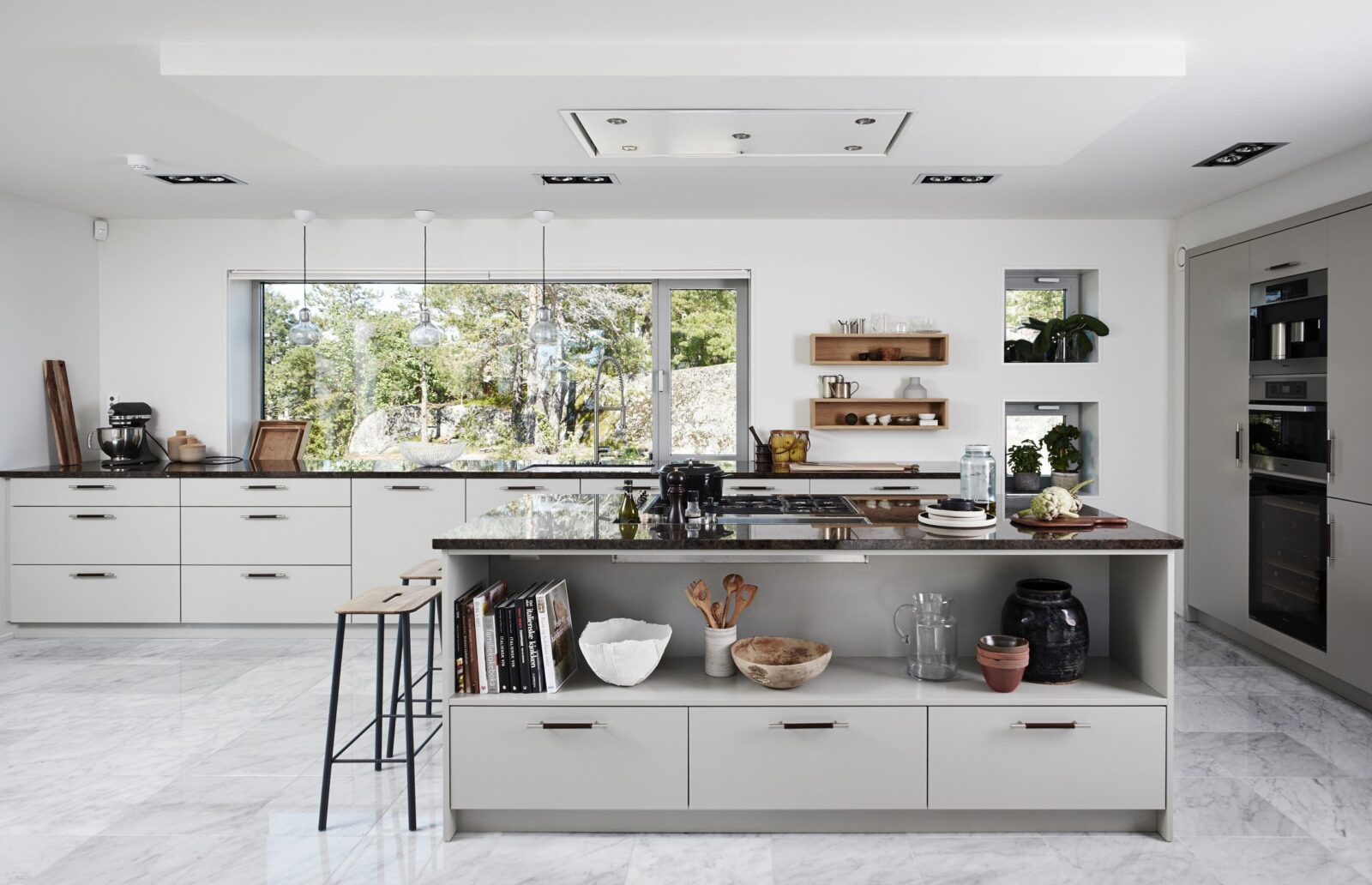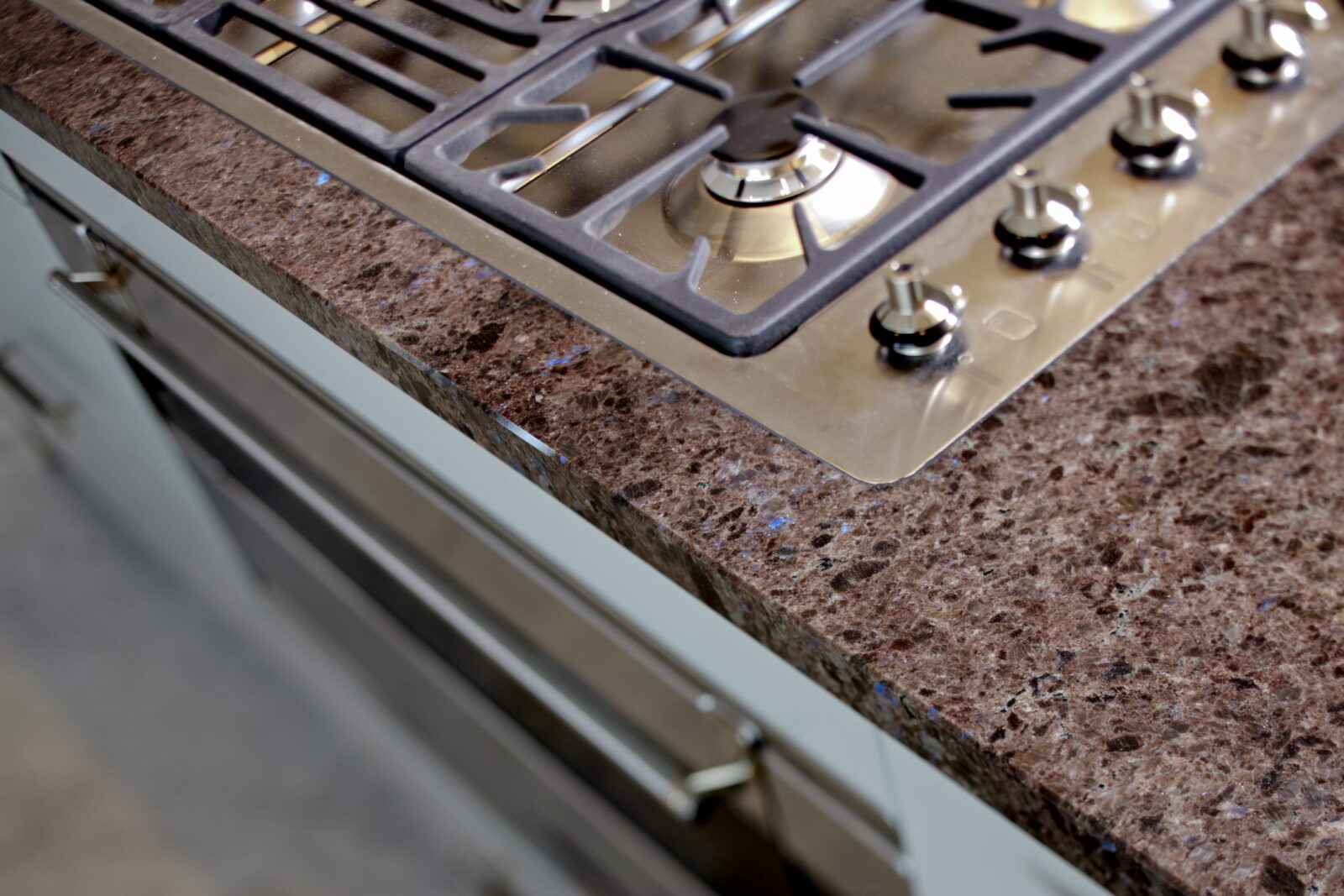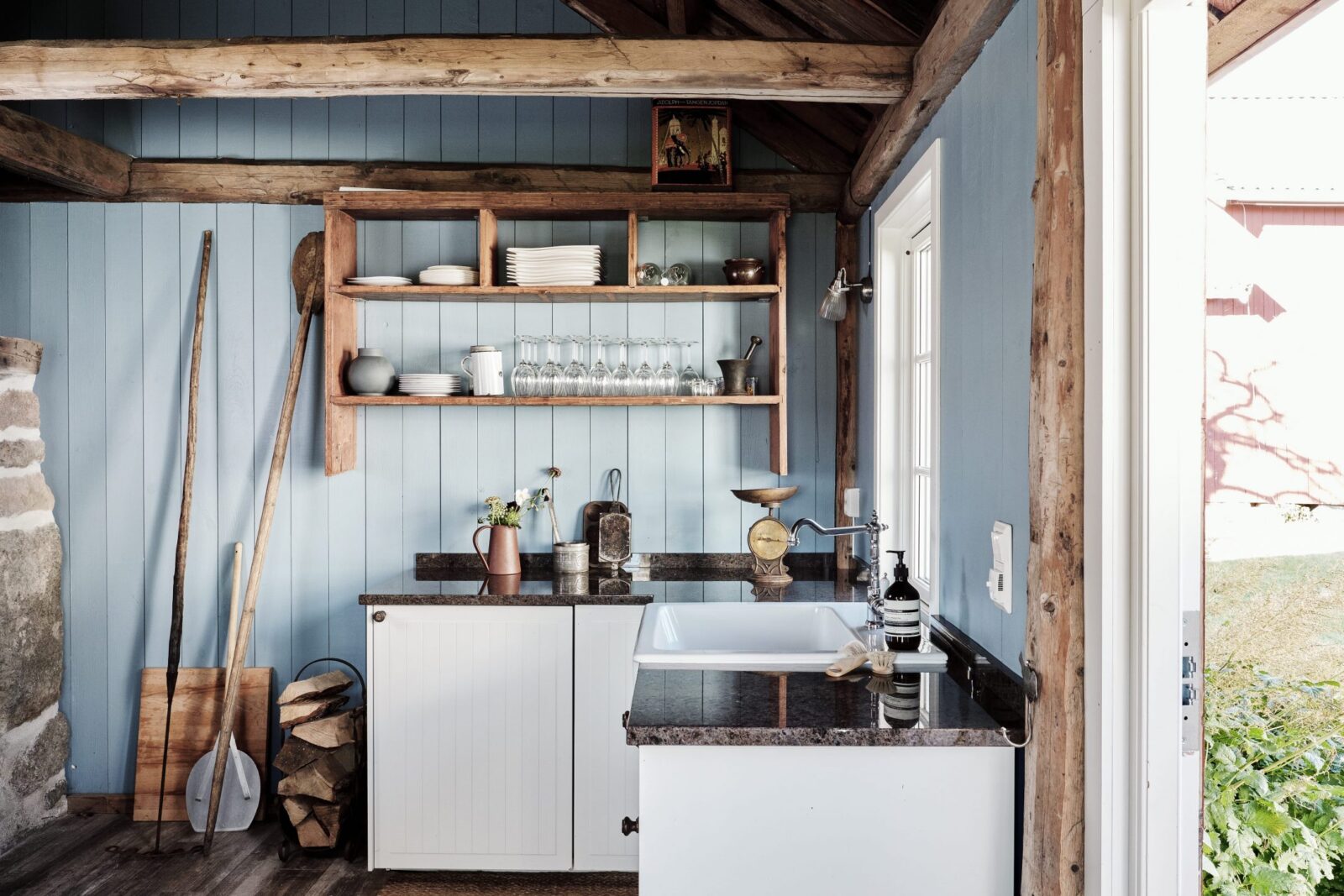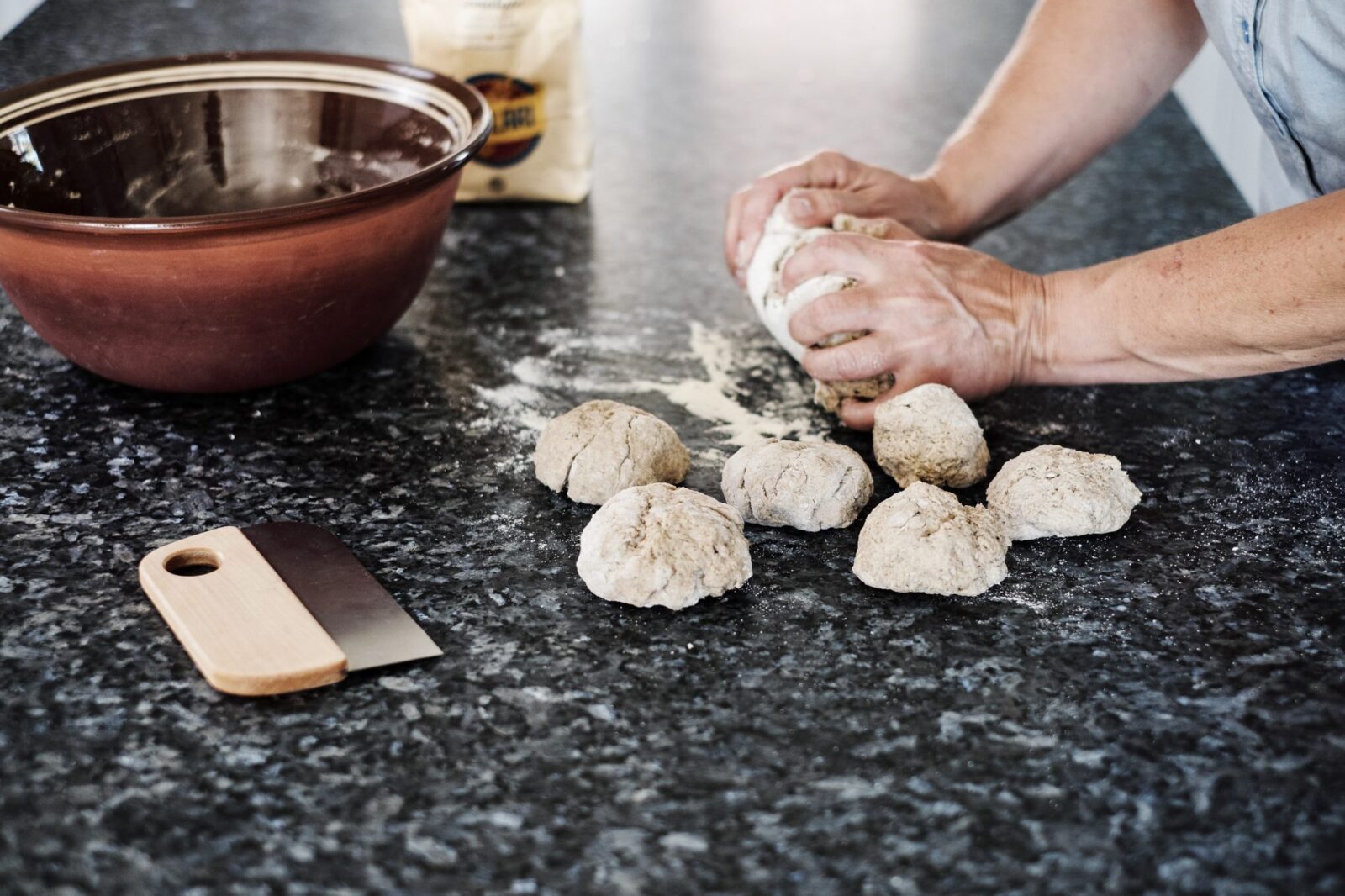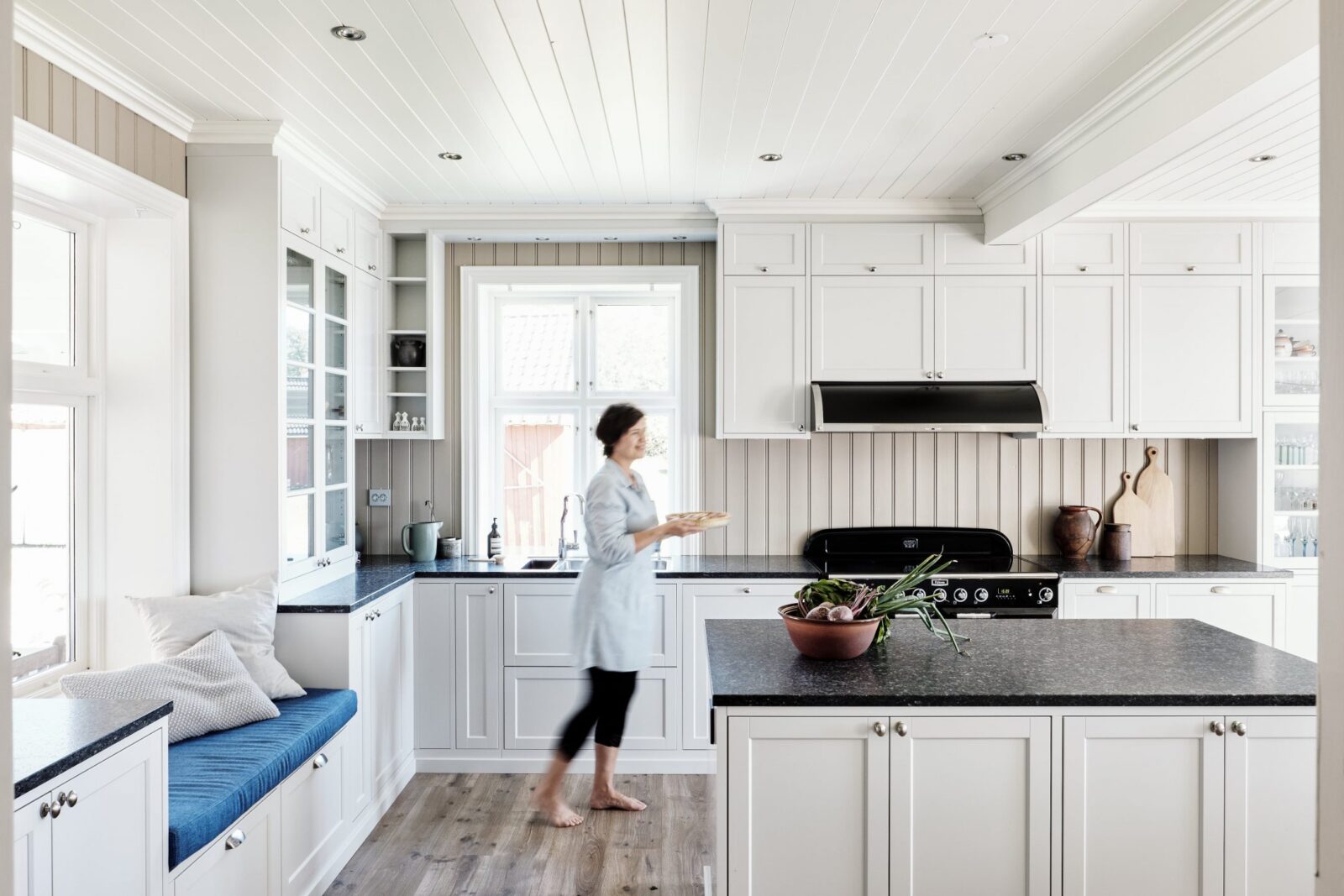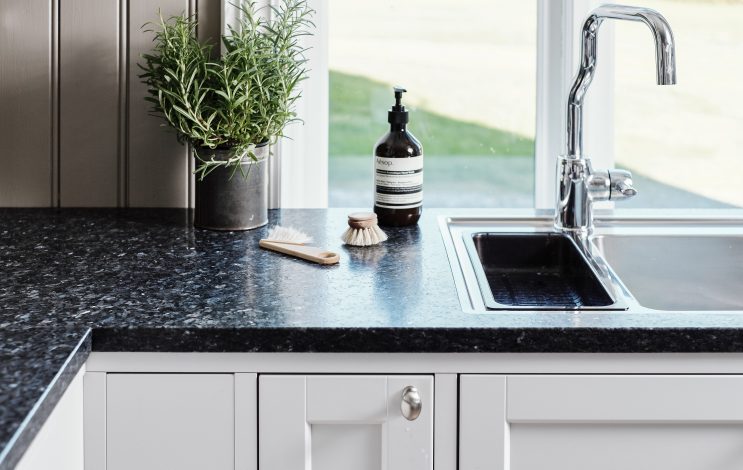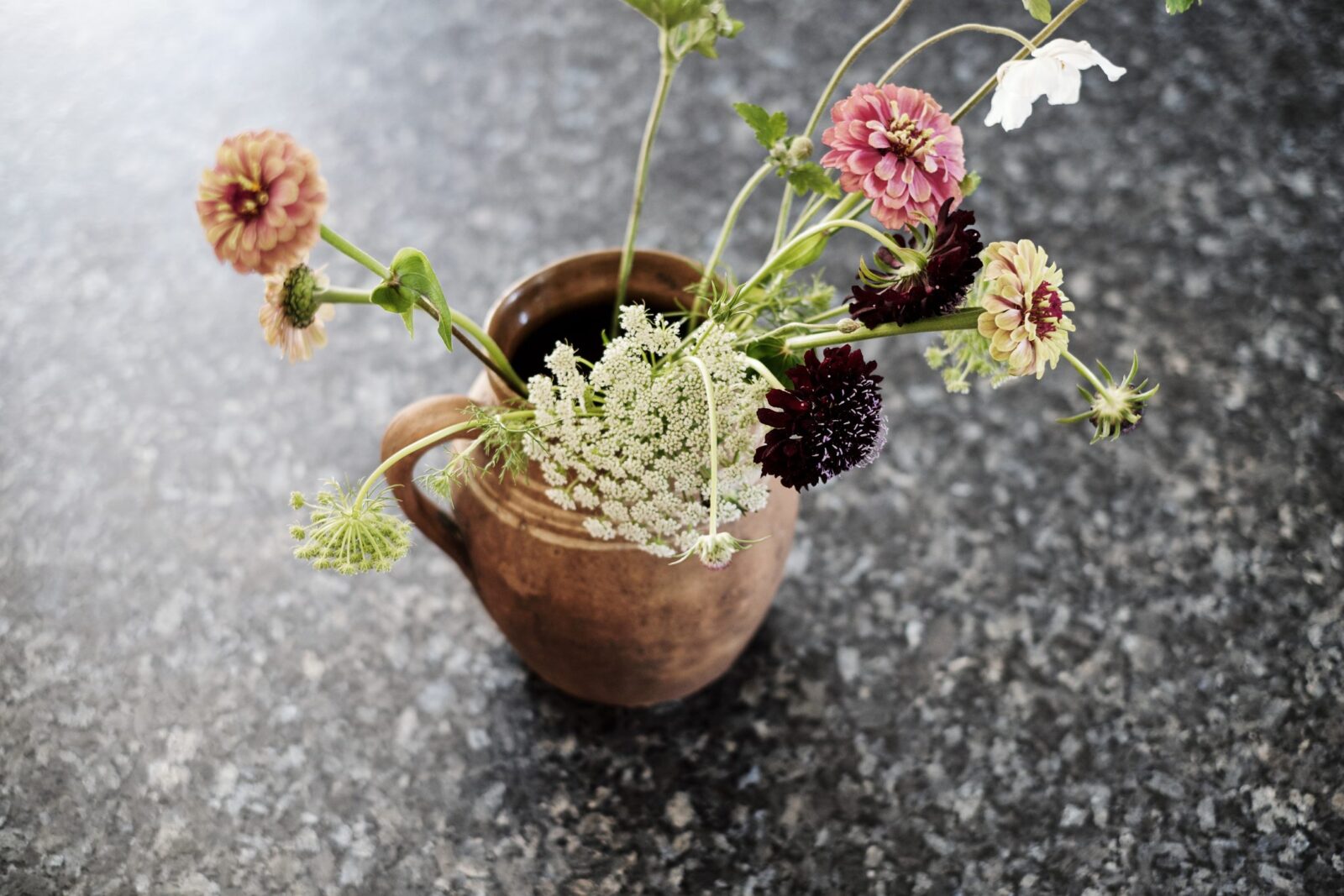 STONE TYPE: Larvikite
LUNDHS Blue reflects the colors of a cloudless sky and a mirror-like ocean. The material has a unique blend of medium-sized blue feldspar crystals on a dark background, making the surface radiate with an enticing glow. The blue colors appear in the darker end of the spectrum allowing the material to fit in and complement a huge variety of styles and color schemes. True blue – truly beautiful.
STONE TYPE: Larvikite
The lovely soft blue emanates through the LUNDHS Royal surface among its mixture of large crystals. The blended effect projects a clear icy blue color – pure, natural and cooling. In addition to being an intriguing centerpiece in the kitchen, LUNDHS Royal has also been featured on numerous landmarks and high-rise buildings around the world highlighting how well the colors work in the presence of natural light.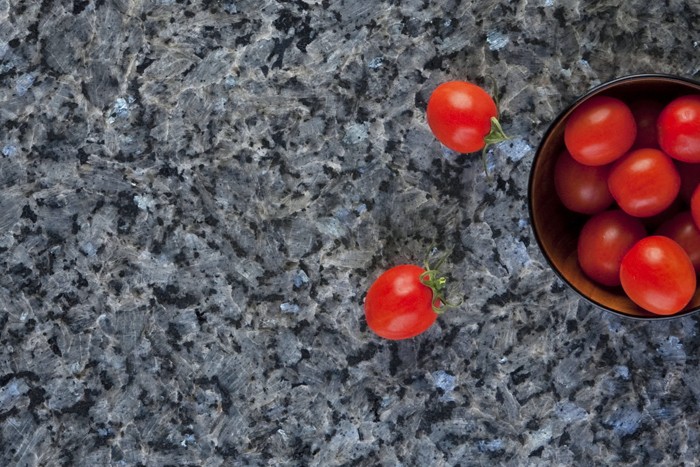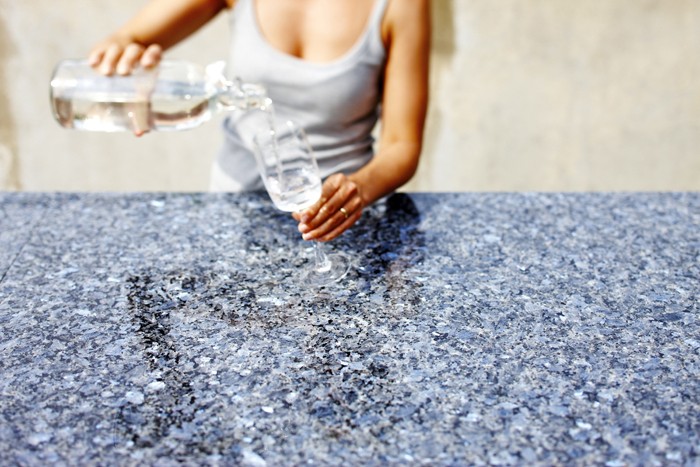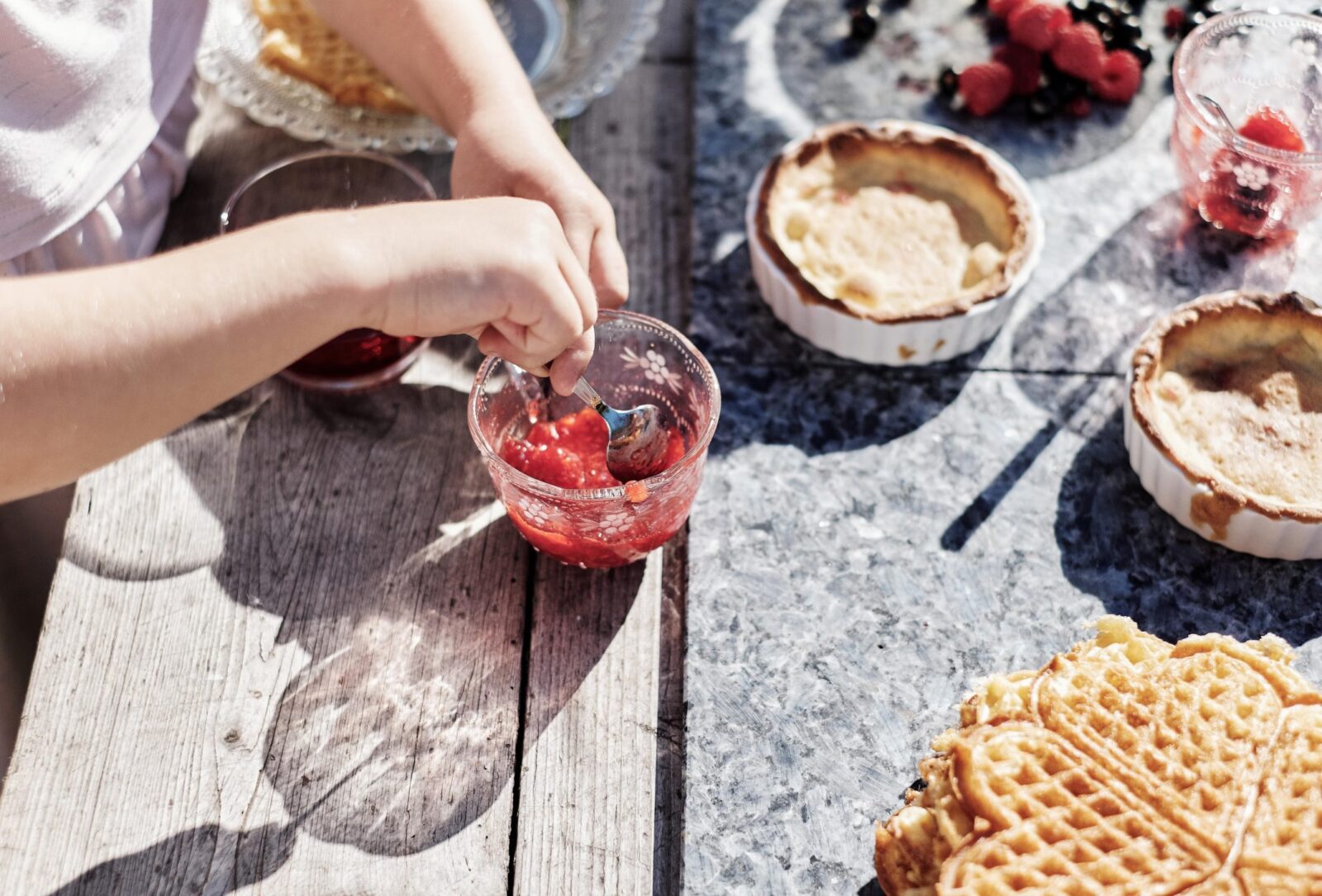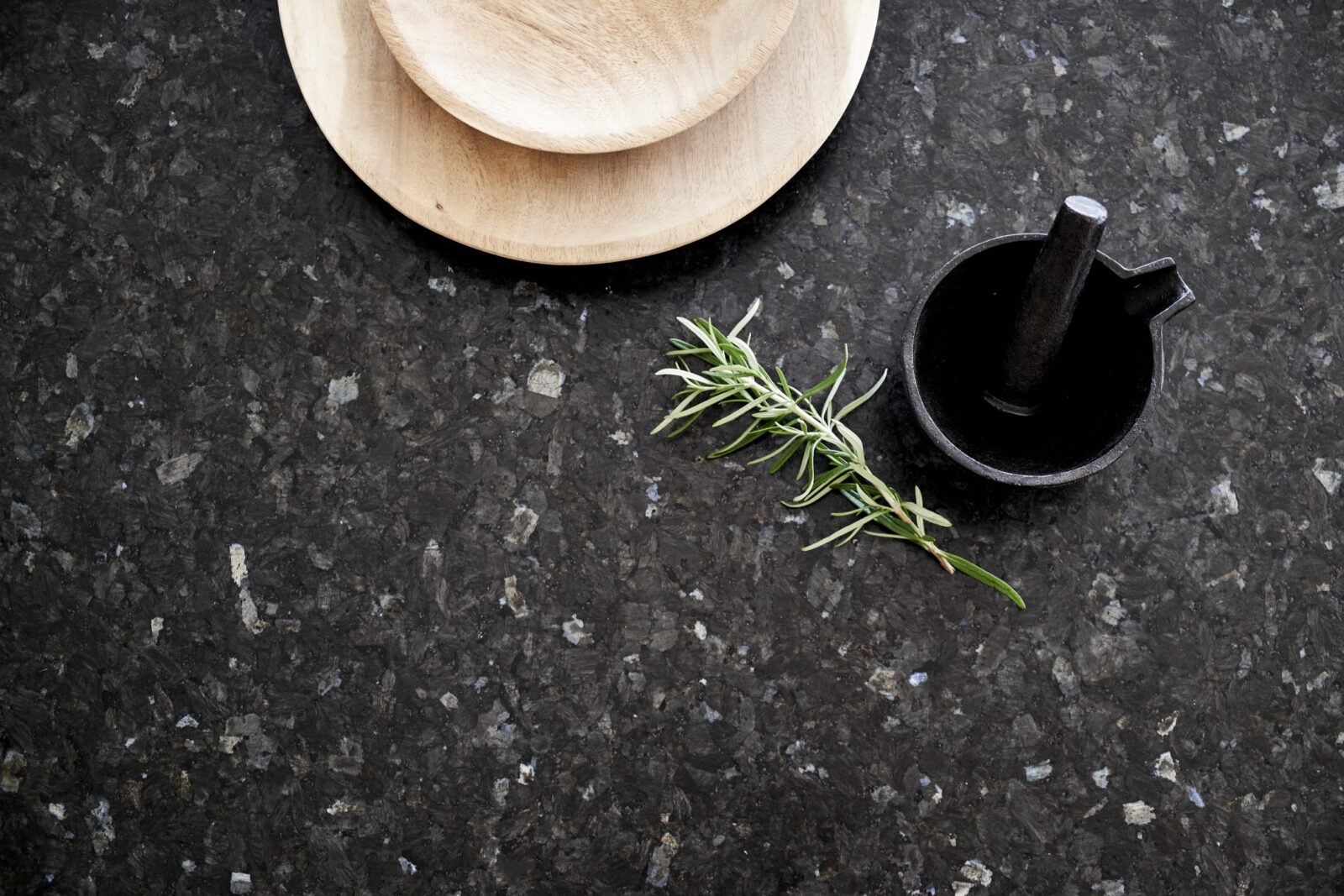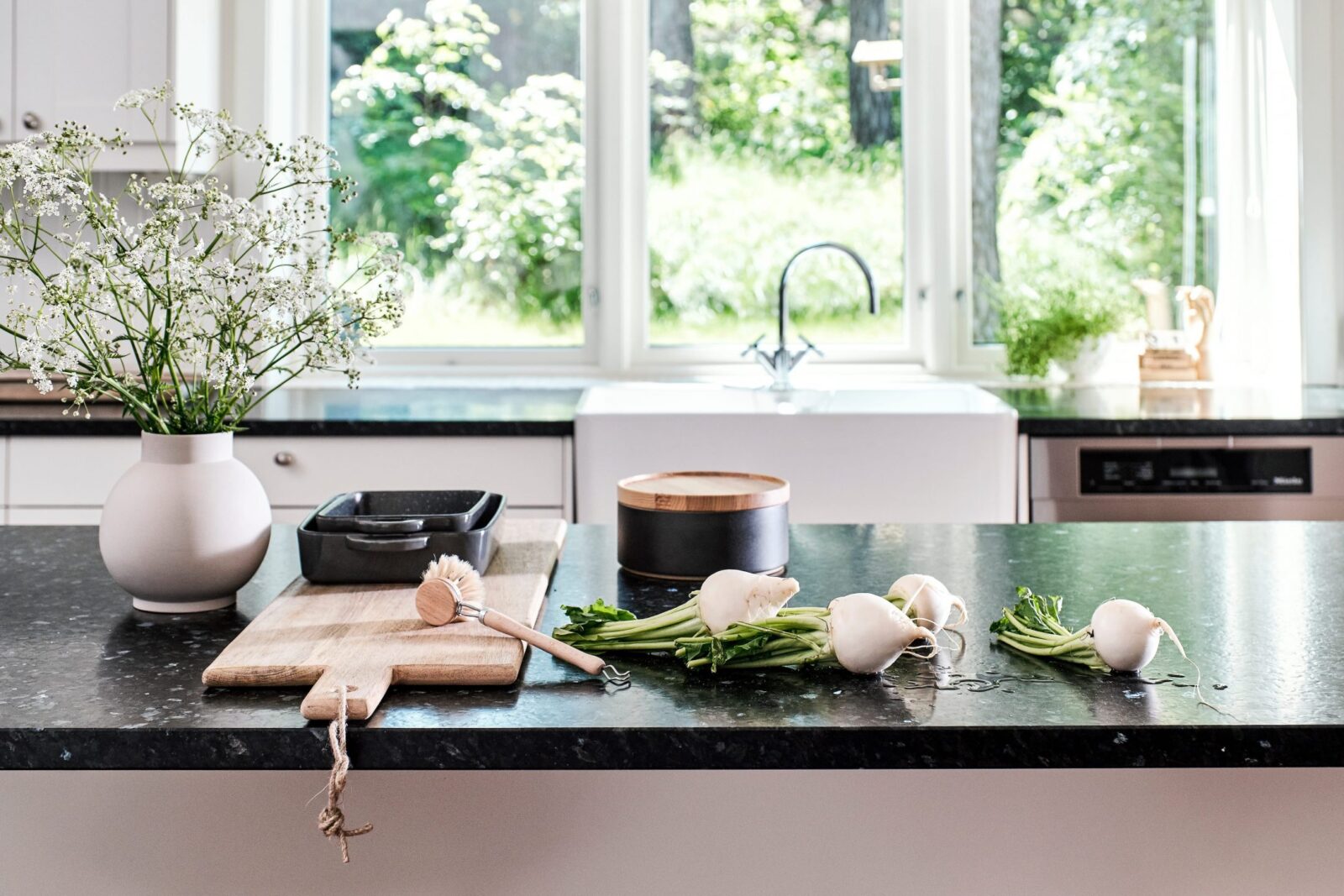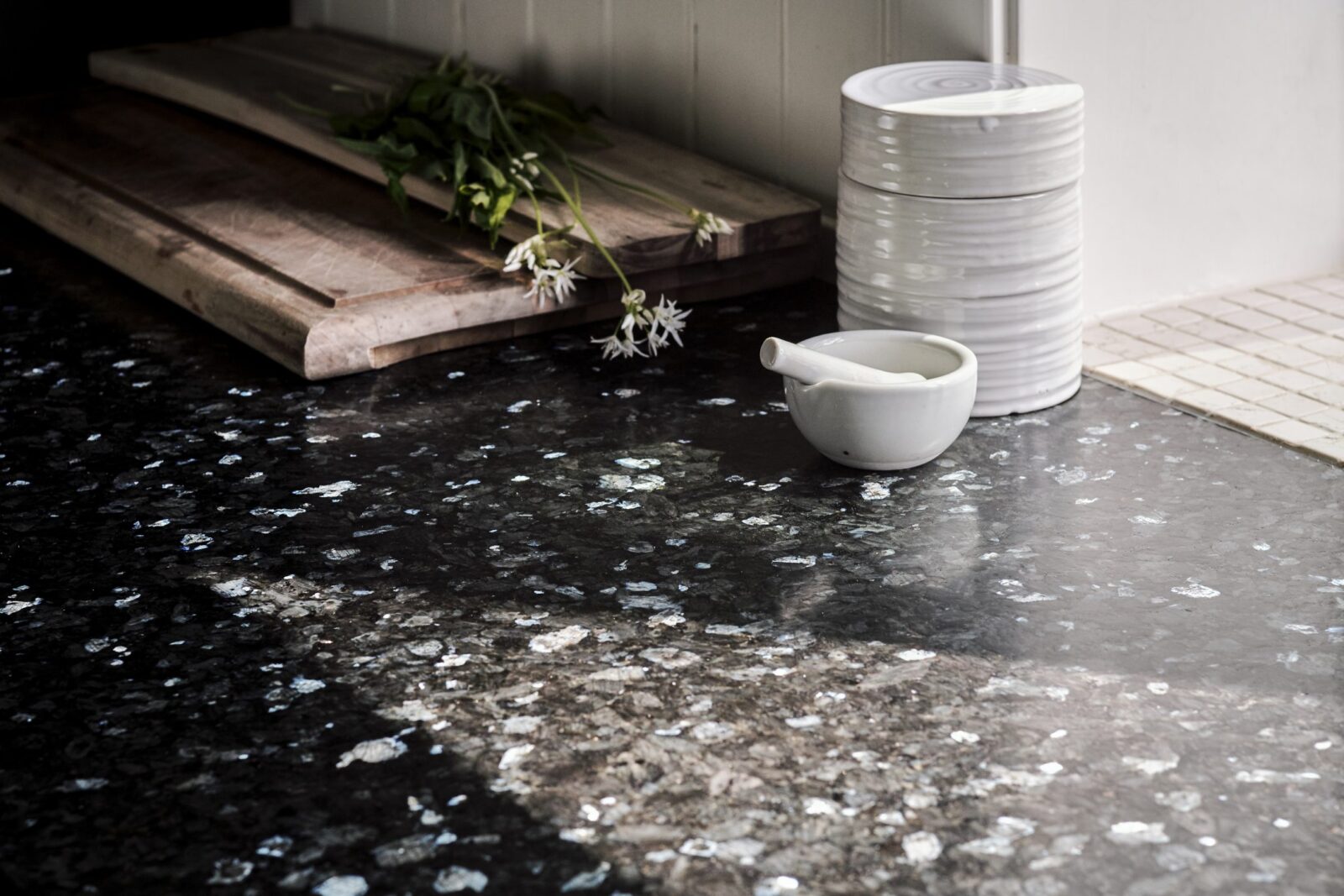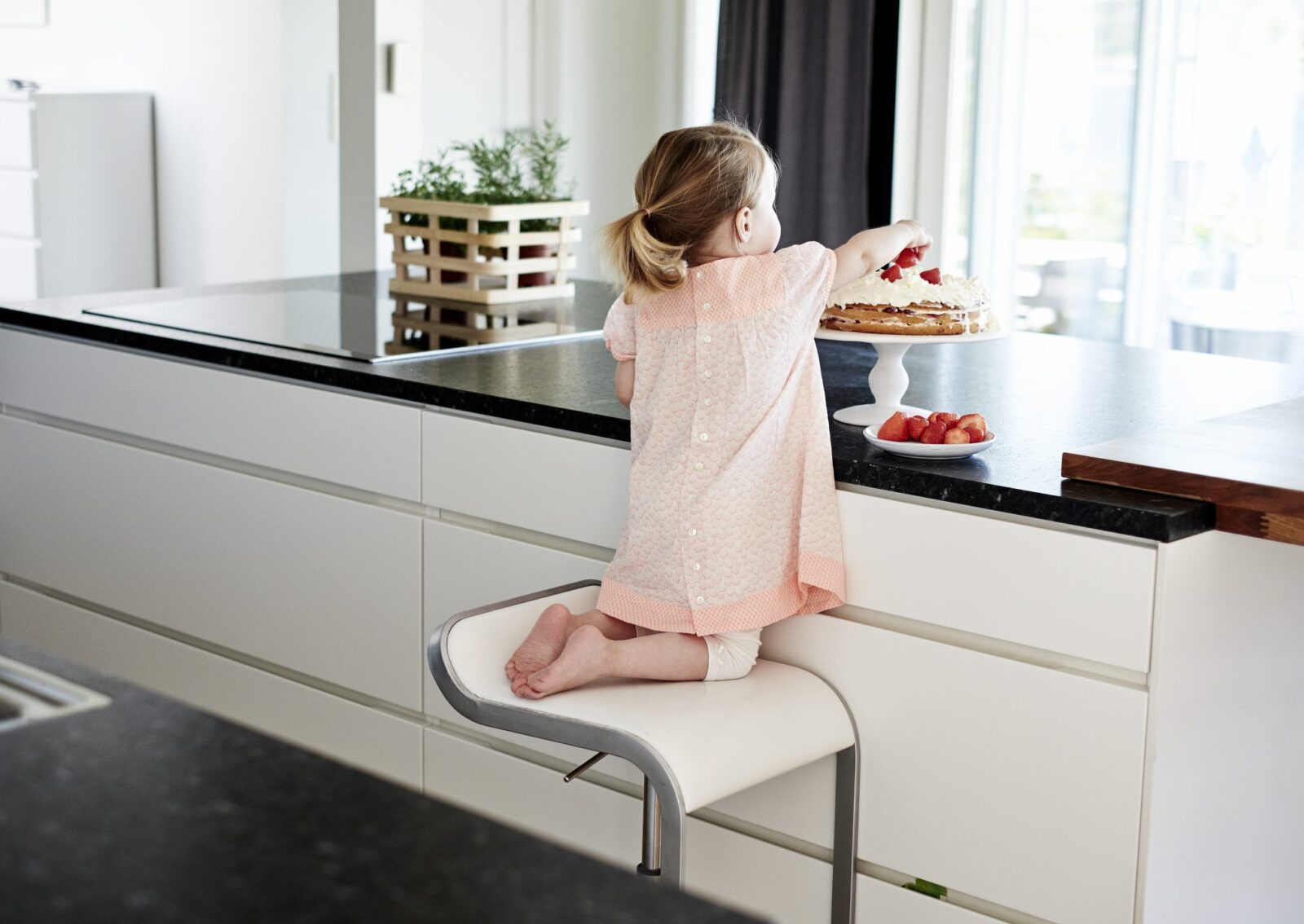 STONE TYPE: Larvikite
The deep night sky background of LUNDHS Emerald glistens with lustrous blue crystals. Decorating with blue, green and turquoise details will provide perfect reflections of the crystals in LUNDHS Emerald. The stone is equally beautiful as a neutral backdrop for many other color ways.
High density and a non-porous surface- these are the unique qualities of Larvikite and Anorthosite that make them durable and perfect for you kitchen countertop. All LUNDHS Real Stone surfaces are resistant to daily wear and tear, require no special regular maintenance and are very easy to clean.

SCRATCH RESISTANT
Extremely durable and resists scratches from daily wear and tear.

HEAT RESISTANT
Hot pots and pans can be placed directly on the countertop without any risk of burning the surface.

WATER RESISTANT
Extremely low absorption resists water and other food related liquid stains.
UV RESISTANT
Colors will not fade when exposed to sunlight.

EASY TO MAINTAIN
Requires no regular maintenance. Simply wipe clean with warm water and mild soap.

STAIN RESISTANT
Ultra-high density resists staining from coffee, tea, oil, wine, and citrus fruits.
When you select and purchase LUNDHS Real Stone from our authorized showroom you have the possibility to register and receive a certificate of authenticity upon completion of the final countertop installation. This is proof that you are now the owner of a unique piece of Norway, quarried by LUNDHS.
Only the highest quality blocks of rock are sent from LUNDHS' quarries to factories to be processed into work surfaces. Our comprehensive quality control ensures that the LUNDHS Real Stone you choose for your kitchen countertop is one of impeccable quality. Selecting the perfect stone takes a well-trained eye and specialized expertise. Our experienced inspectors at work in our quarries are able to identify the tiniest flaws, using skills and intuition developed over a number of years.